Get 15% off when you book on our website! Apply Discount.
Click Here

Its location is unbeatable as it is located in historic downtown Mexico City

A personal concierge will assist you in English or the local language.

Your booking includes much more than just the stay. Enjoy the benefits of an apartment with the services of a hotel.
Free basic buffet breakfast for clients from Monday to Sunday, from 8 to 11.
The BE MATE MASARYK building has 24 designer apartments with complete amenities including a gym, cinema room, terrace, shared kitchen, and videogame space. Of note among the services offered is the personalized service that will help you with whatever you might need, 24-hour security and reception, and free WiFi throughout the building. Free basic buffet breakfast for clients from Monday to Sunday, from 8 to 11.
Located at Avenida Presidente Masaryck, 203, the apartment building is located in the famous Barrio de Polanco, less than a kilometer from the Bosque de Chapultepect forest, where you can find some of the city's most famous museums, such as the National Anthropology Museum and the Museum of Modern Art.
BE MATE MASARYK is the perfect place to enjoy a stay that guarantees quality and care for every detail in the heart of the city. The area is considered to be one of the Mexican capital's most exclusive and chic areas, surrounded by renowned boutiques, the best restaurants, and an extensive cultural selection like the Sumaya Museum and the Inbursa Aquarium, famous for being the largest in Latin America.
Modern apartments in the most exclusive neighborhood in Mexico City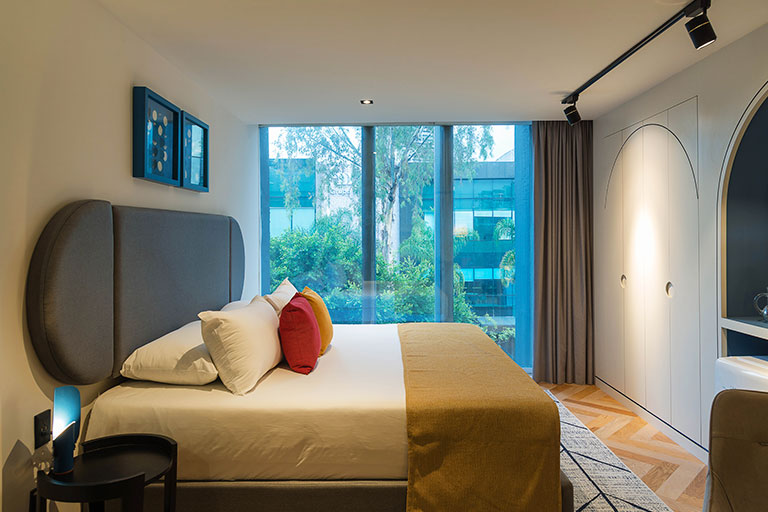 (2)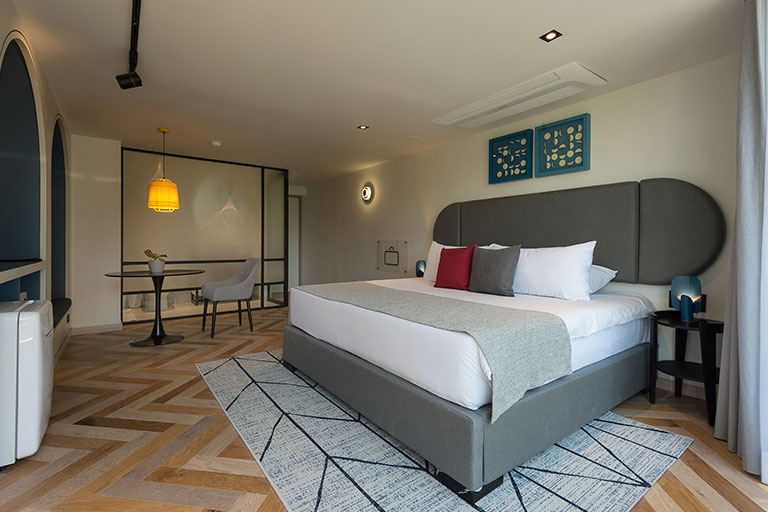 (2)

(2)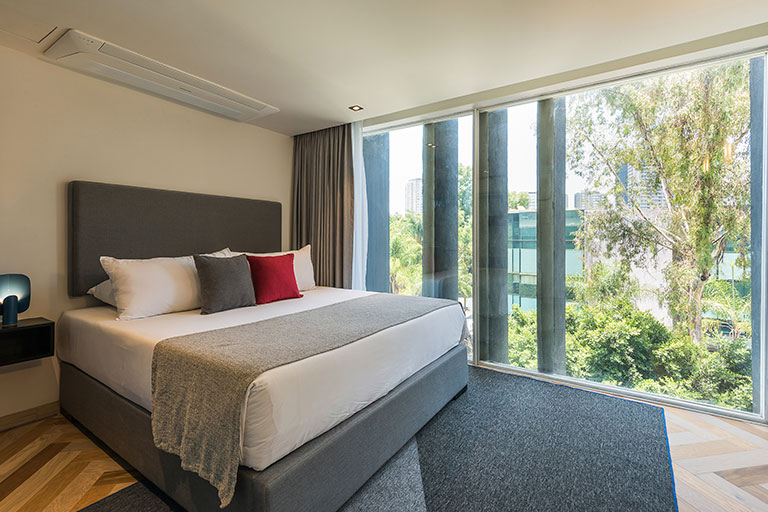 (4)
More than 30 services included in every apartment
We are at Avenida Presidente Masaryk 203, 11560, Mexico City.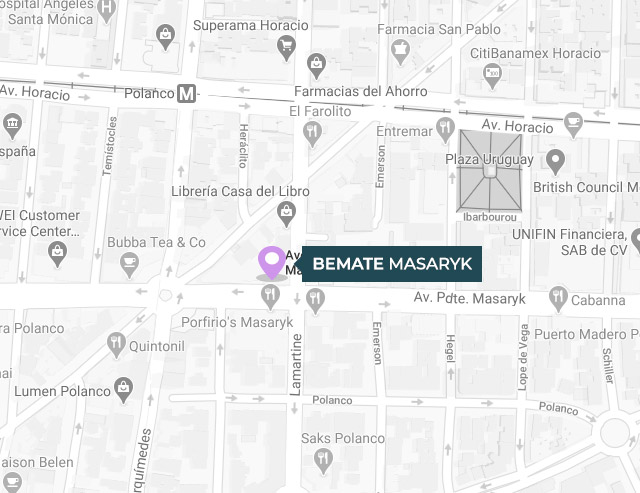 The exact address is Avenida Presidente Masaryk, 203, 11560, Mexico City. If you have any questions, email us at [email protected]. We would be happy to help you. We would be happy to help you.
It takes approximately one hour from the Mexico City International Airport taking the subway from Terminal 1 to San Lázaro, where you must then take Line 1 to the Tacubaya stop and transfer to Line 7 continuing until the Polanco subway stop, located 400 meters from Be Mate Masaryk.
From the Buenavista station, you must take Metrobus Line 1 at El Caminero and get off at Reforma, where you will transfer onto Metrobus Line 7 continuing until the Auditorio stop, located 800 meters from BeMate Masaryk.