Get 15% off when you book on our website! Apply Discount.
Click Here

The building BE MATE PASEO DE GRACIA is on Paseo de Gracia, one of the most important avenues in the center of Barcelona.

From 10:00 am – 06:00 pm.

Your booking includes much more than just the stay. Enjoy the benefits of an apartment with the services of a hotel.
BE MATE PASEO DE GRACIA is a modern building with 21 spaces from apartments to rooms, located in the heart of downtown Barcelona. It is ideal for anyone visiting the city for pleasure or business.
It is located on the iconic Paseo de Gracia, where hundreds of people gather every day to explore the restaurants, business centers, and bars in its surroundings. It is only three minutes from the Diagonal metro station. So you can travel anywhere else.
All of the building's spaces were designed with its guests' complete rest and comfort in mind. They also have every amenity to ensure that you spend your time exclusively on experiencing to the fullest the charm of this beautiful Mediterranean city. The building has a terrace that is perfect to enjoy a drink or simply take a break during the day.
Without a doubt, the BE MATE PASEO DE GRACIA building will be your starting point to enjoy the city's iconic architecture and impressive works of art that put a spell on its visitors.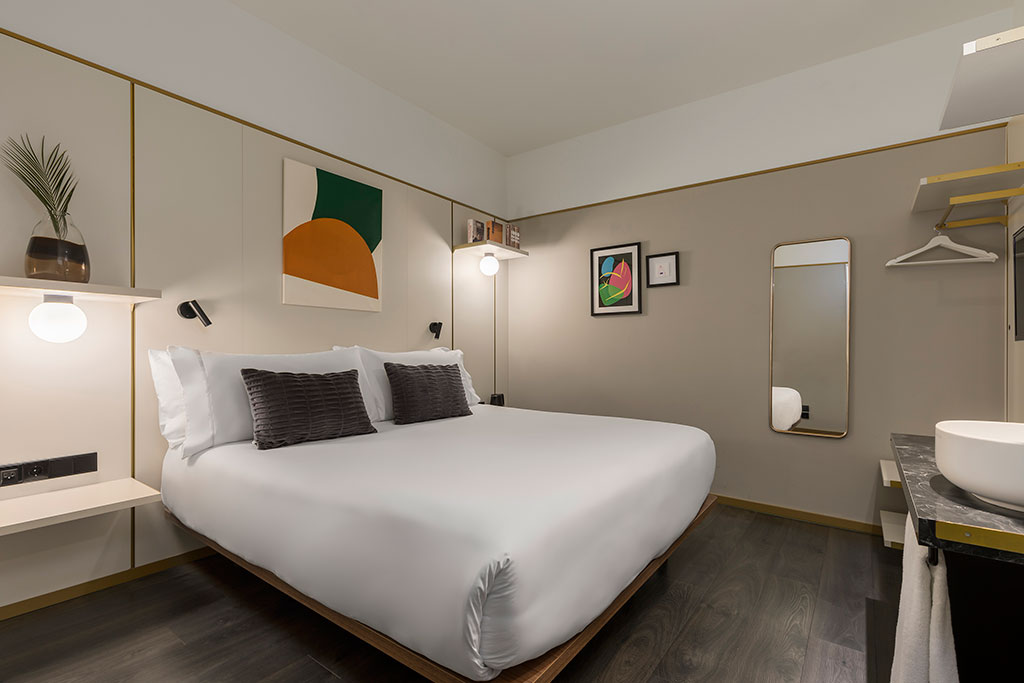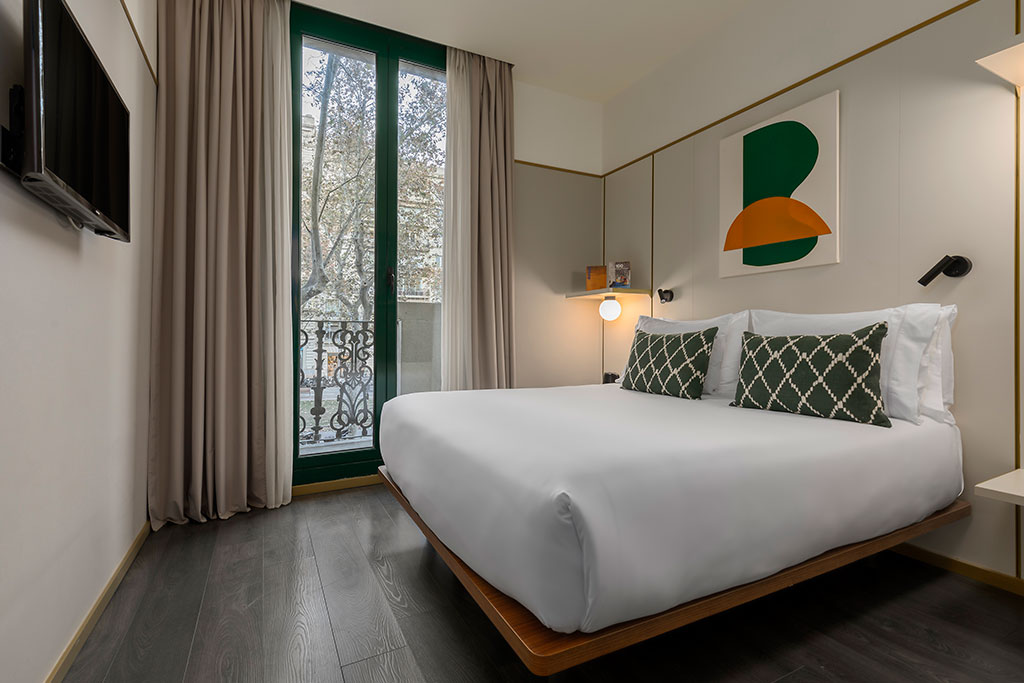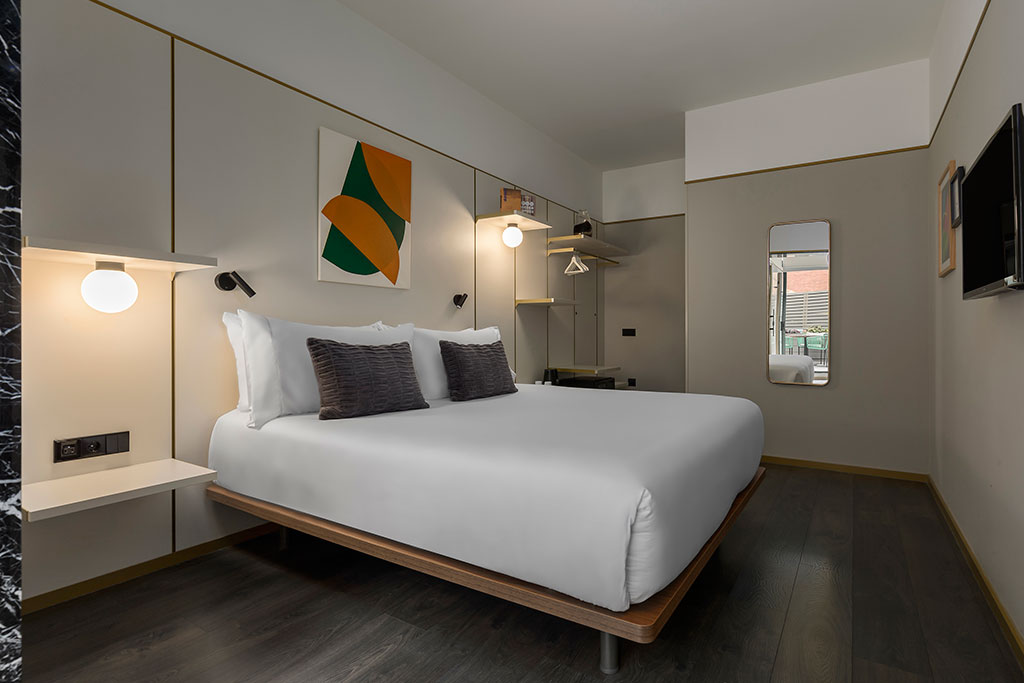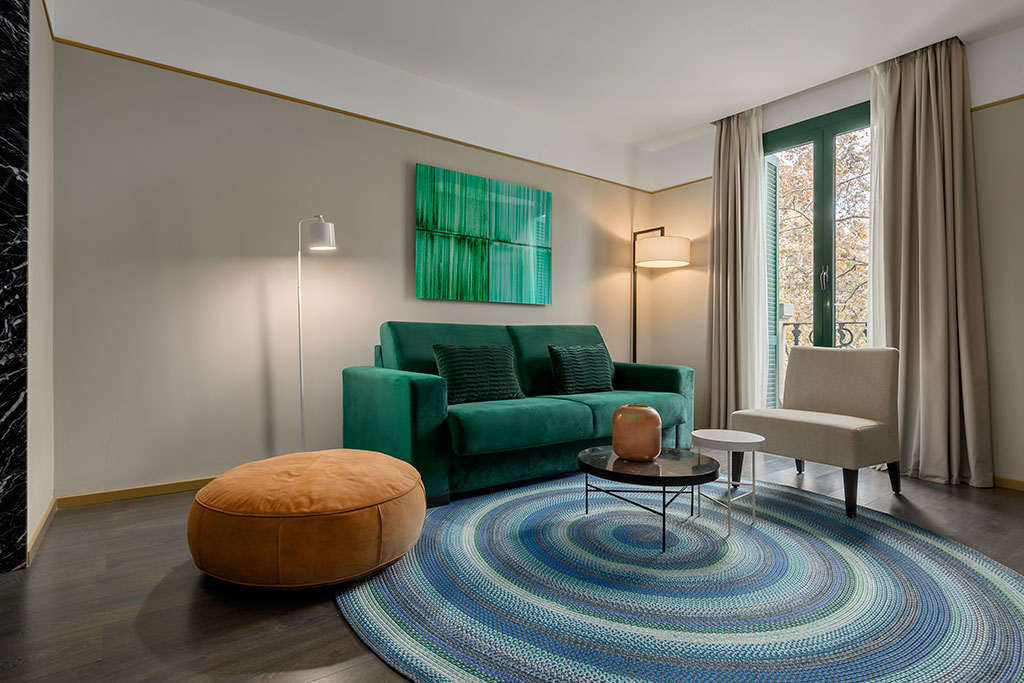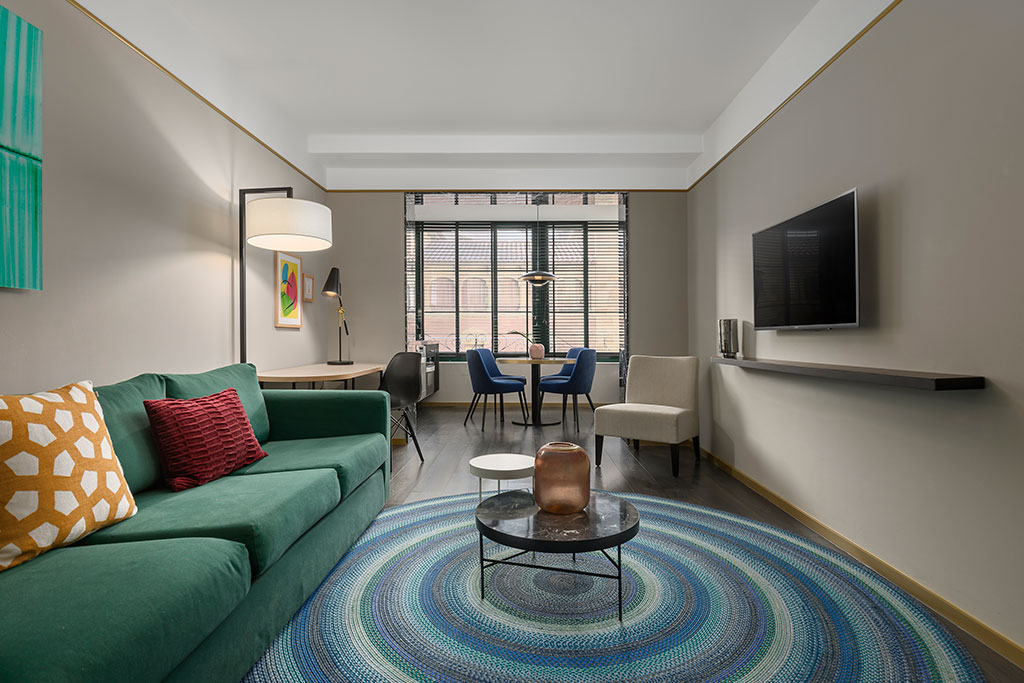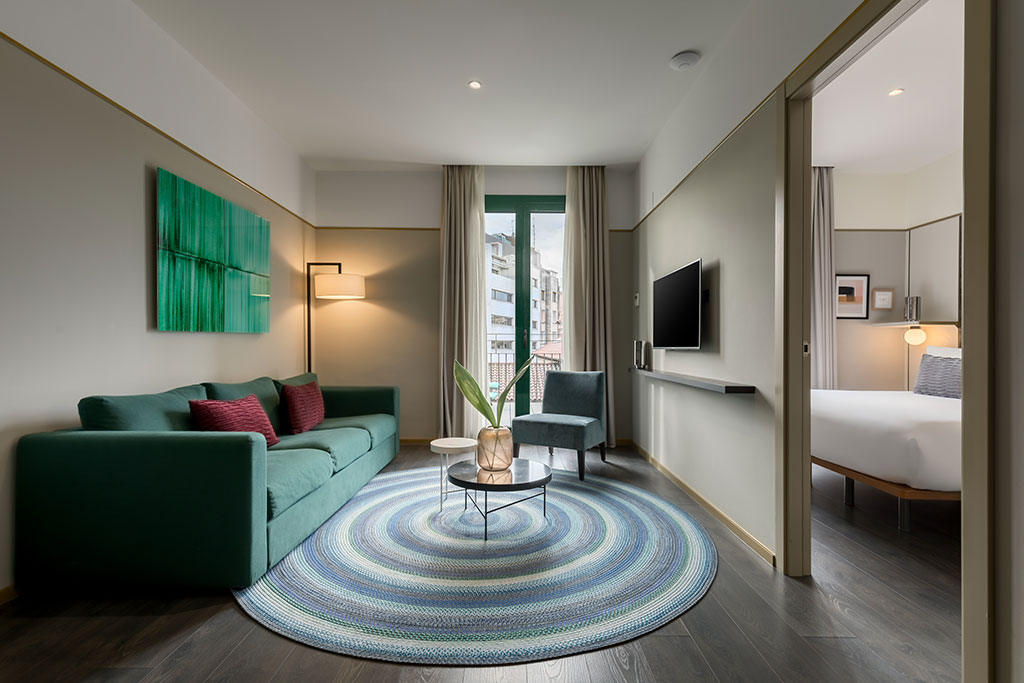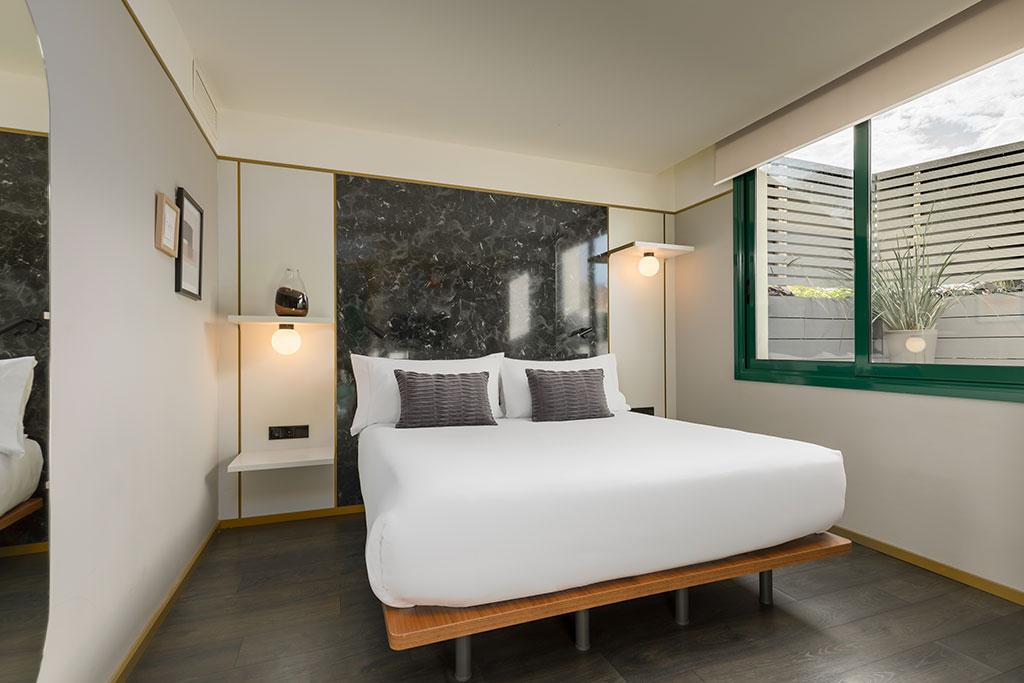 More than 30 services included in every apartment
We are at Passeig de Gràcia, 115, 08008. Barcelona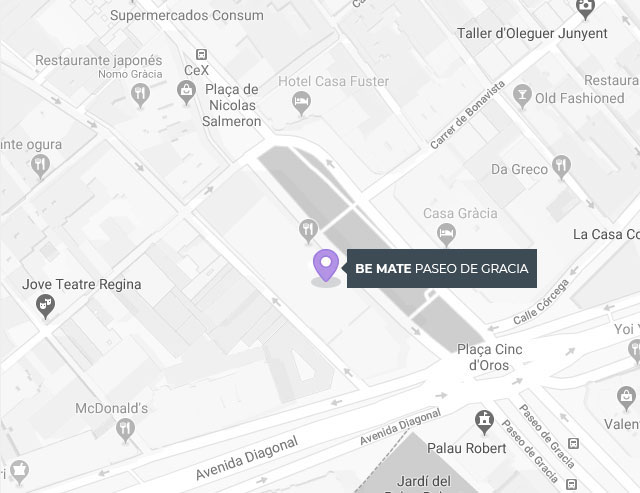 The exact address is: Passeig de Gràcia, 115, 08008 Barcelona For any question you may have, you can call us at +(34) 917 373 435 or email us at [email protected]. We would be happy to help you
If coming by train, you may arrive in Barcelona at the Sants Station. A taxi will charge around €15, while in metro you'll need to take Line 5 (the blue line) towards Vall d'Hebron and get off at the Diagonal stop, where you will be a three-minute walk away.
The apartments are 17 km from the Barcelona-El Prat Airport. There are different ways to arrive from the airport:
The fastest: By taxi it takes less than 30 minutes with a fee of approximately €30.
The most convenient (around 40 minutes): take the Aerobus service that makes several stops around downtown Barcelona. The fee is €5.90 per trip. If you buy a round-trip ticket, the price is €10.20. We recommend you review the service conditions on their website.