Be Mate condesa - hipódromo
Get 15% off when you book on our website! Apply Discount.
Click Here

Its location is unbeatable as it is located in Colonia Condesa in Mexico City.

A personal concierge will assist you in English or the local language.

Your booking includes much more than just the stay. Enjoy the benefits of an apartment with the services of a hotel.
BE MATE CONDESA - HIPÓDROMO
This building offers 33 rooms that blend design and comfort, with flat-screen TV, air conditioning, private bathroom, free Wi-Fi, desk, kitchen and minibar. It is perfect for any type of trip and all types of stays, whether short, medium or long term.
One of the most outstanding points of the BE MATE CONDESA-HIPÓDROMO building is its location, as it is in a quiet and welcoming area of Mexico City. In addition, it is famous for its wide avenues full of trees and for hosting the largest number of art deco buildings in CDMX. Around it there are an infinity of restaurants and boutiques with designer clothes for all tastes, and it is very close to different attractions such as Parque México and Parque de Chapultepec, less than 500 meters away, the Natural History Museum, the Castillo of Chapultepec and the National Museum of Anthropology.
Likewise, the building has gym, laundry area and reception service that will be happy to help you with everything you need.
Modern apartments in the most exclusive neighborhood in Mexico City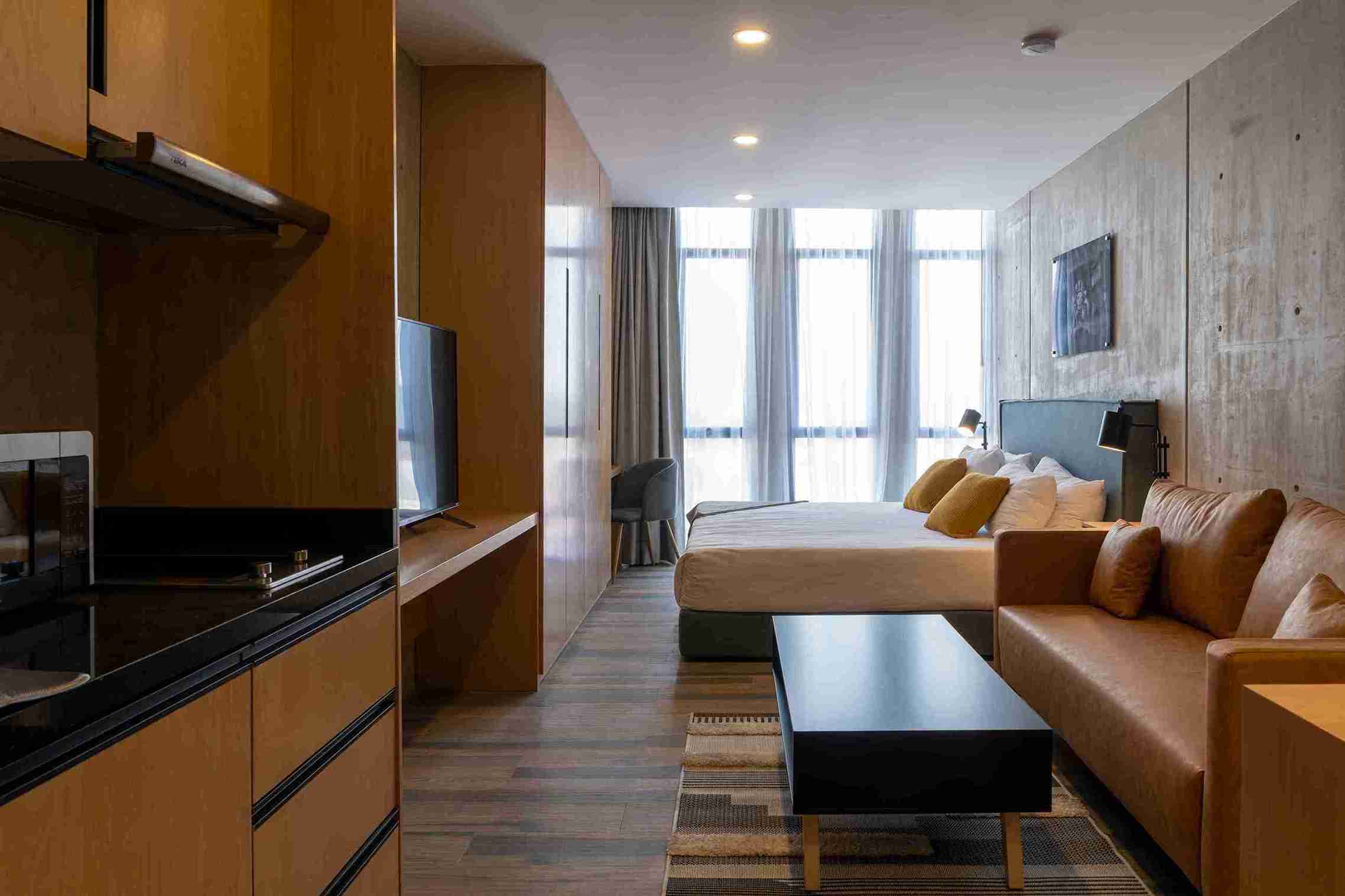 (2)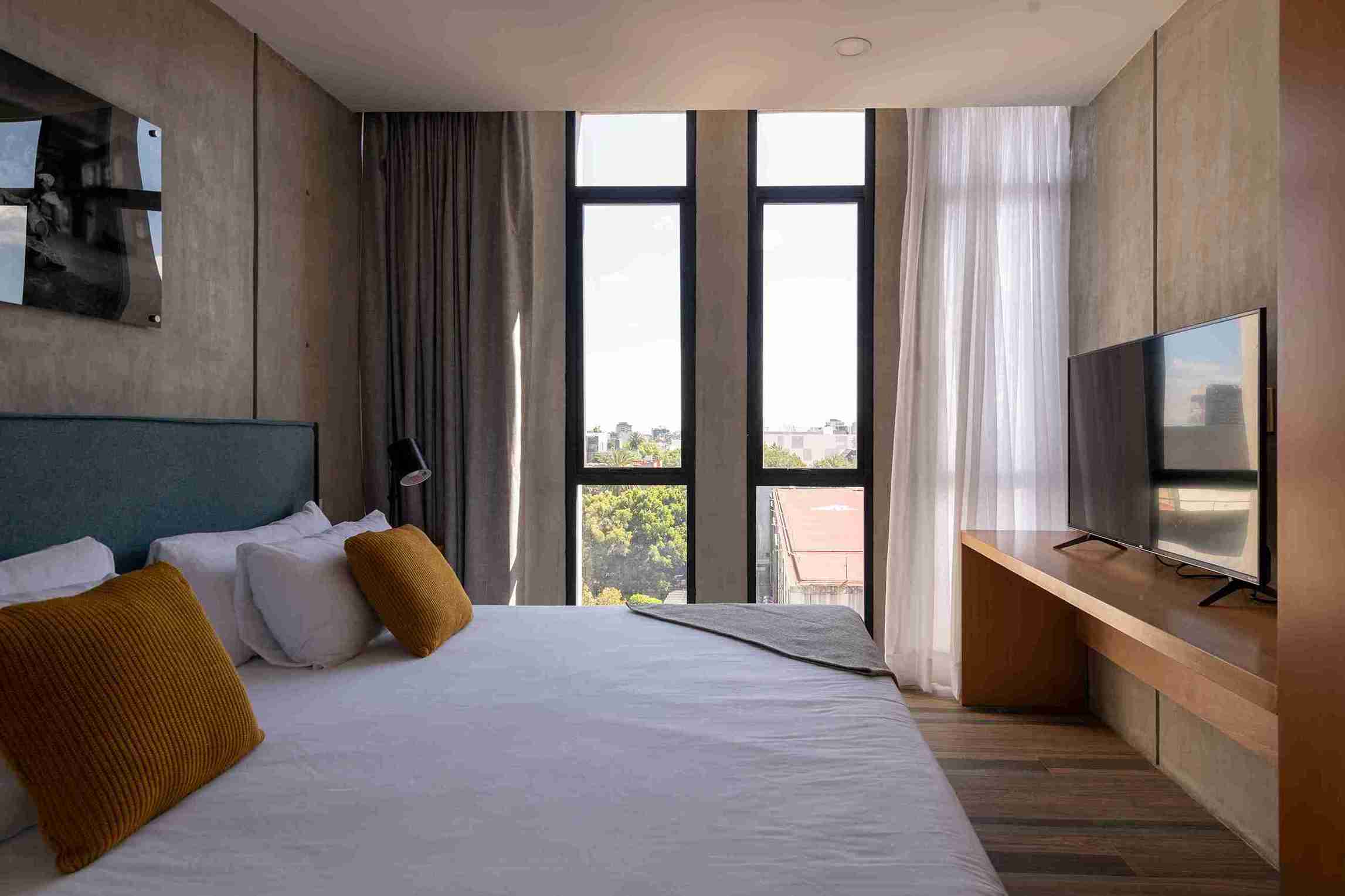 (2)
More than 30 services included in every apartment
We are at Carlos B Zetina 26, Hipódromo-Condesa, 06170, Ciudad de México.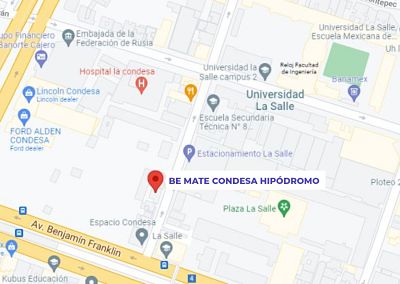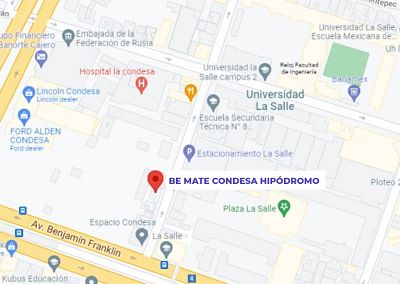 The exact address is Carlos B Zetina 26, Hipódromo-Condesa, 06170 CDMX. For any questions you may have, do not hesitate to contact us at [email protected], it will be a pleasure to help you with everything you need. We will be happy to assist you.
From the Benito Juárez International Airport (MEX) it takes approximately 40 minutes. If you opt for taxi service, we recommend hiring it through the authorized agencies in the terminal. You can also contact us by email [email protected] and we will help you manage it prior to your arrival.
Another way is to take the CONGESA bus line (Airport) and get off at Pedro Antonio de Los Santos – Ignacio Esteva. We suggest you check their website for more information on schedules, stops and fares.