Before being available on our site, every apartment is checked personallyby our City Mates.

A personal conciergewill assist you in English or the local language.

Your booking includes much more than just the stay. Enjoy the benefits of an apartment with the services of a hotel.
This second apartment building managed by Be Mate in downtown Madrid is located just behind the iconic Gran Vía.
In line with our process of constant improvement and expansion, we built this space witheight separate apartments, designed exclusively to meet the needs of every traveler. We've considered every detail thinking about your comfort and how to make your days in the city truly pleasant. That's why they have every service and amenity, so that you can have the freedom you have at home, while also enjoying the sensations and emotions that come with travel. The building also has a spectacular rooftop where you can relax and enjoy in the heart of downtown Madrid. Every apartment has a smart lock that can be activated via app to make your stay perfect.
It is strategically located with a two-minute walk from the Gran Vía, between the Callaoand Gran Vía metro stops. If you prefer to explore the history and charm of downtown, you won't need to use public transportation. You can walk to Puerta del Sol, Plaza Mayor, and the famous Mercado San Miguel to please your palate with traditional Spanish tapas.
We want you to experience yourself the charm of Be Mate apartments. We're sure that you won't want to leave.
This is an exclusive building for business travelers. If you need further information or make a reservation in this building, write to us at [email protected]
Designer apartments in downtown Madrid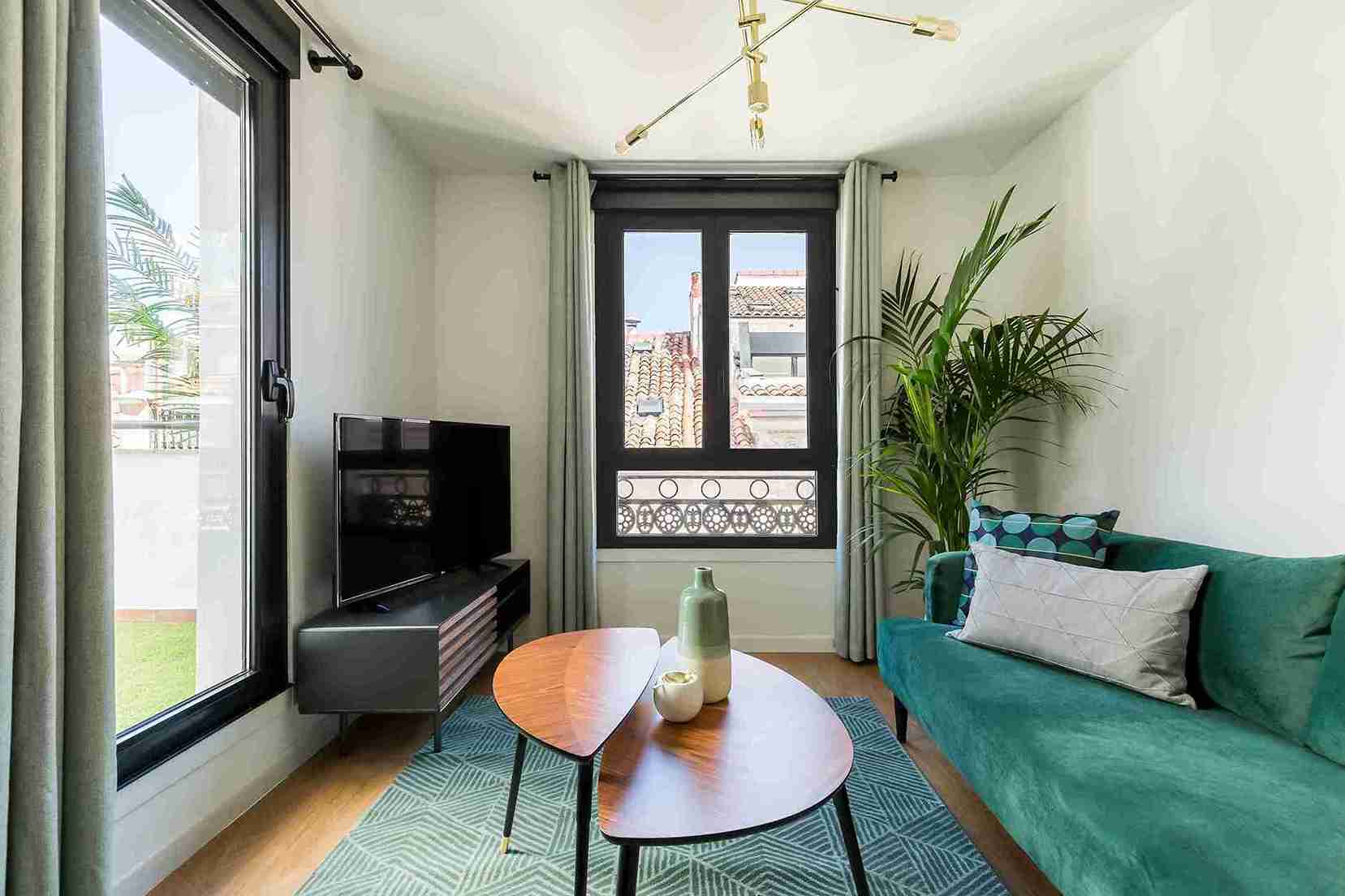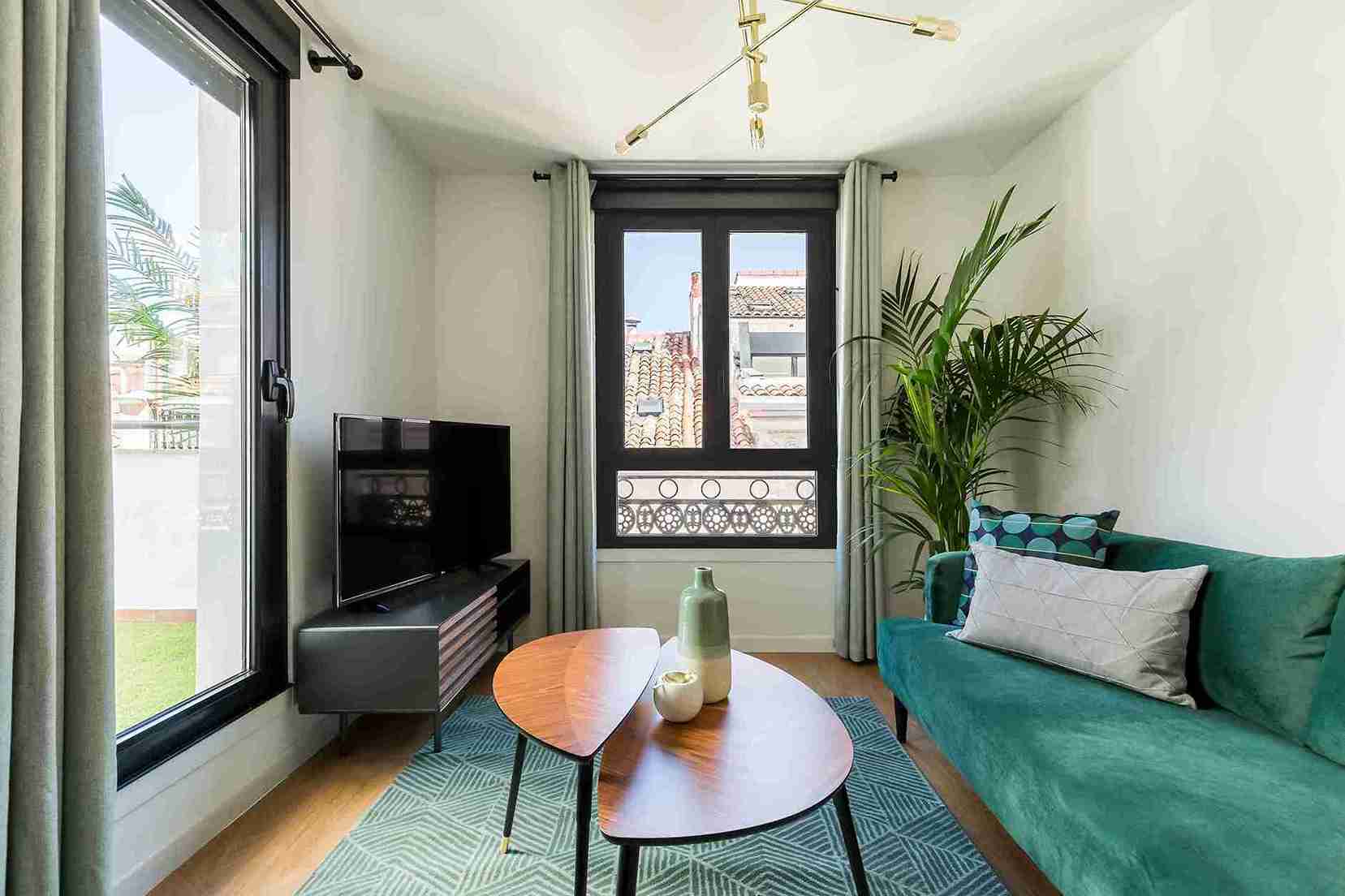 (2)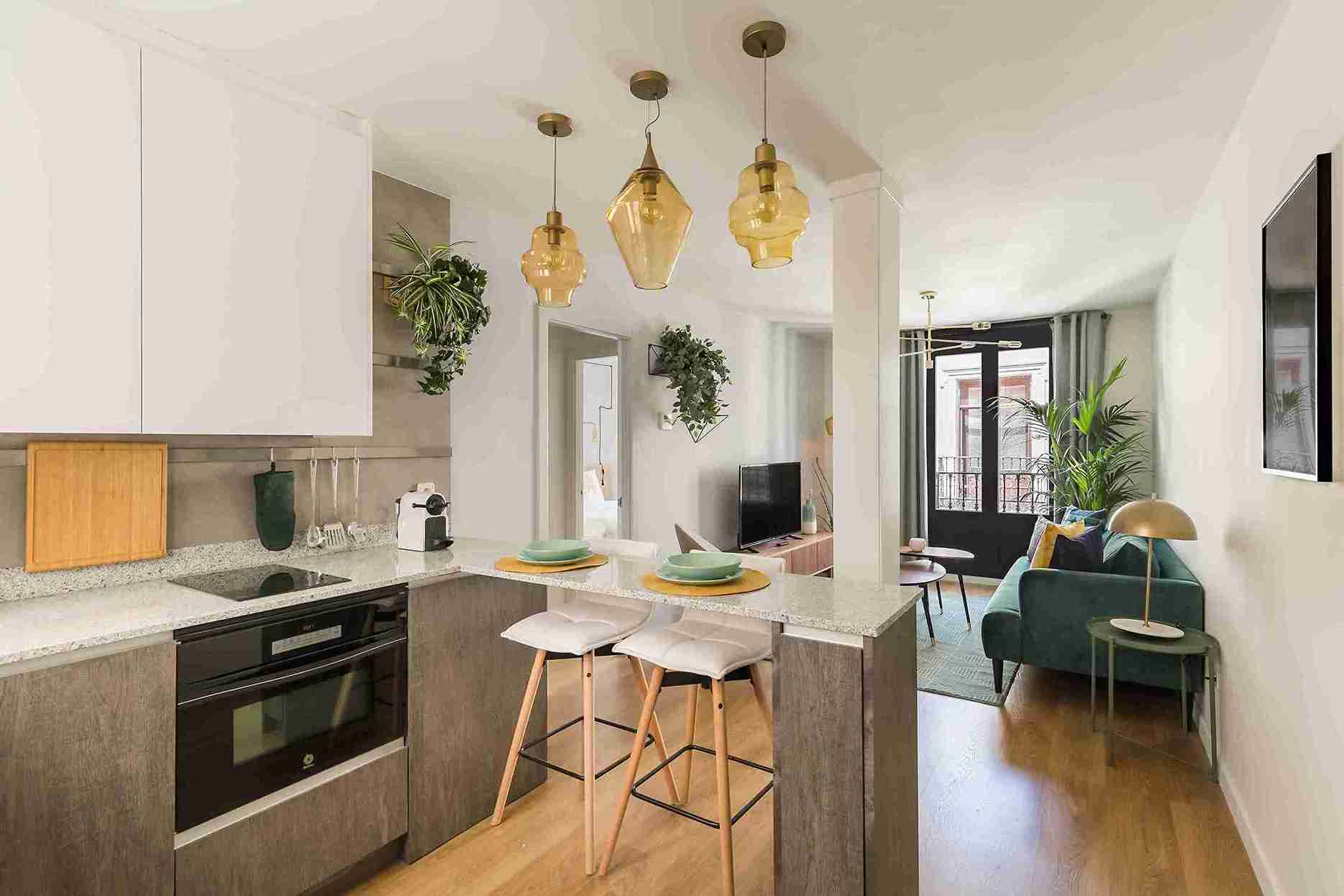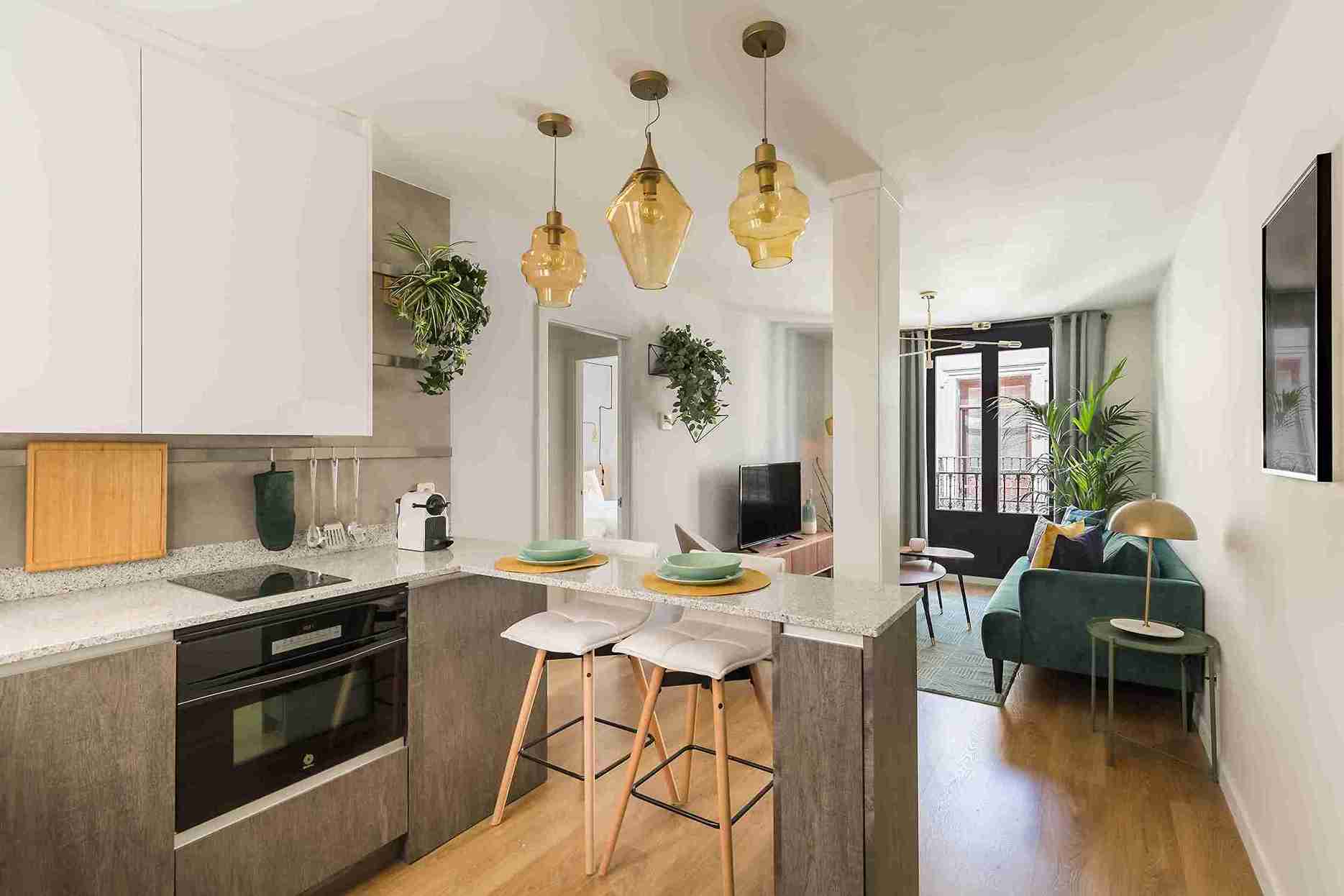 (4)
More than 30 services included in every apartment
We are at Calle Muñoz Torrero 7, 28004, Madrid.